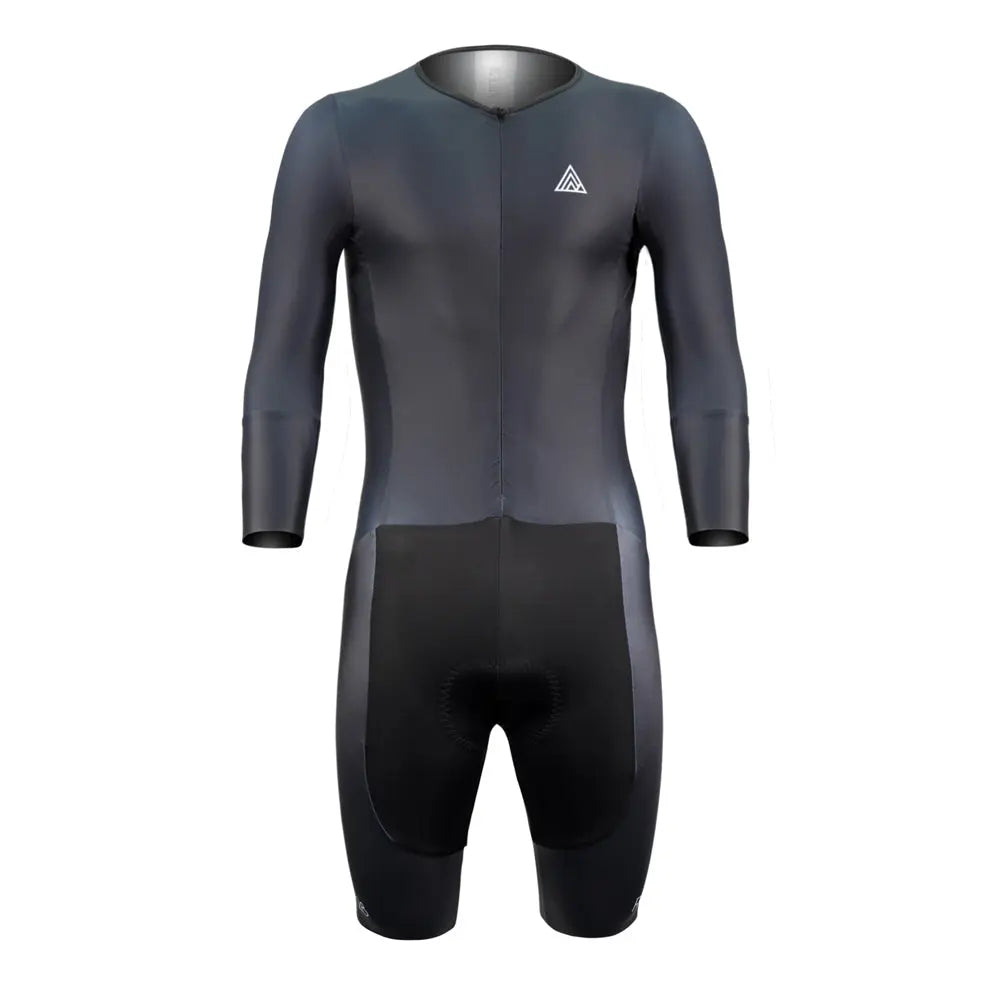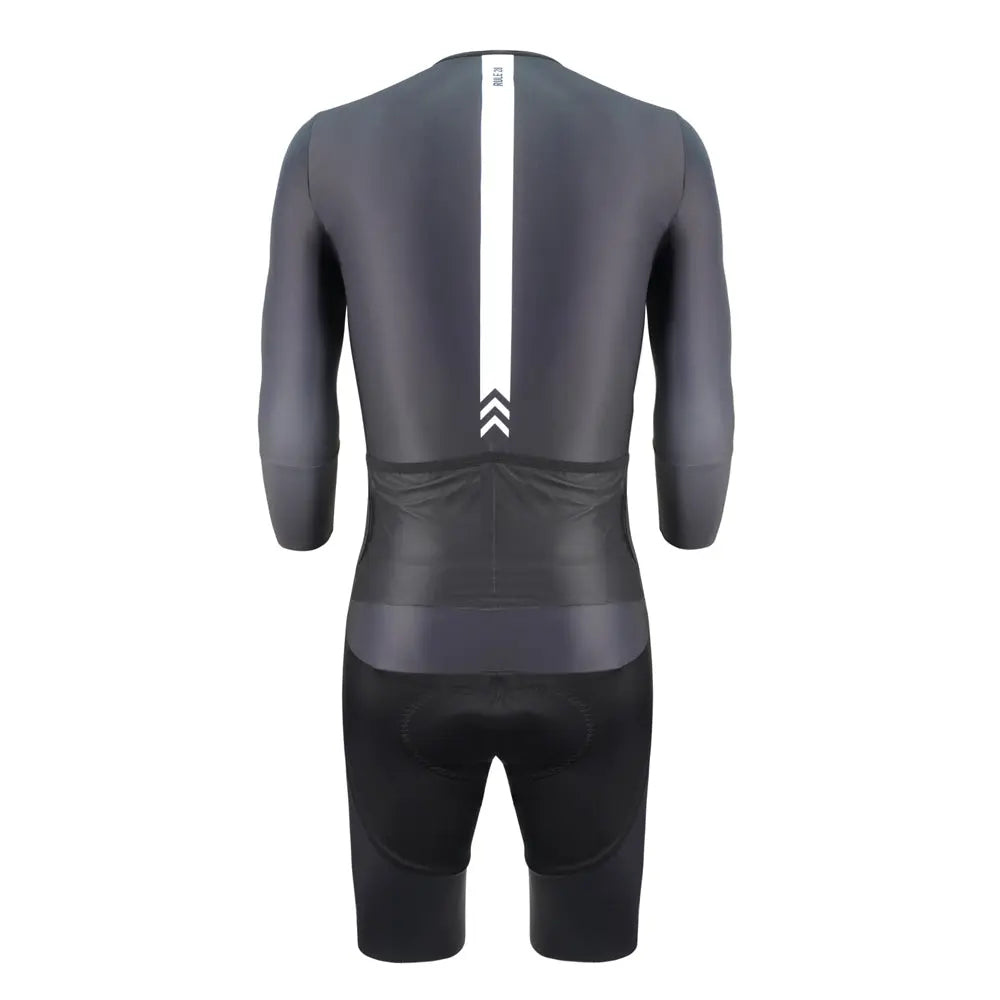 DESCRIPTION
A revolutionary jump in aerodynamic technology. The Neo Skinsuit features market leading, low drag fabrics, body contoured fabric panels, tailored to road racing, 3/4 length sleeves for maximum aerodynamic benefit but with greater cooling than our TT version. The suit uses our pro level chamois, developed for multi-stage race comfort.
This suit should be paired with our Aerodynamic Base Layer. The two work in tandem to yield significant reductions in drag when compared to traditional textured fabric skinsuits.  
Read more about the fastest suit we've ever tested here.
The Road Race version of our Neo Suit features two conventional rear pockets and two mesh number pockets. As of 2023 Road Races held under UCI rules require numbers to be pinned externally the suit. Our mesh pockets provide a way to secure numbers to the suit without damaging the fabric. For all non UCI races number can be placed whitin the pockets.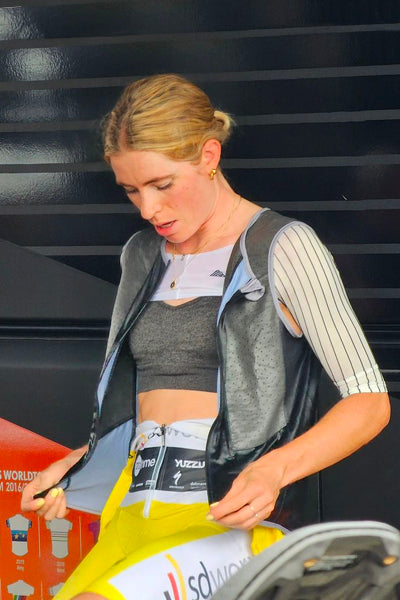 use WITH AN AERO BASE LAYER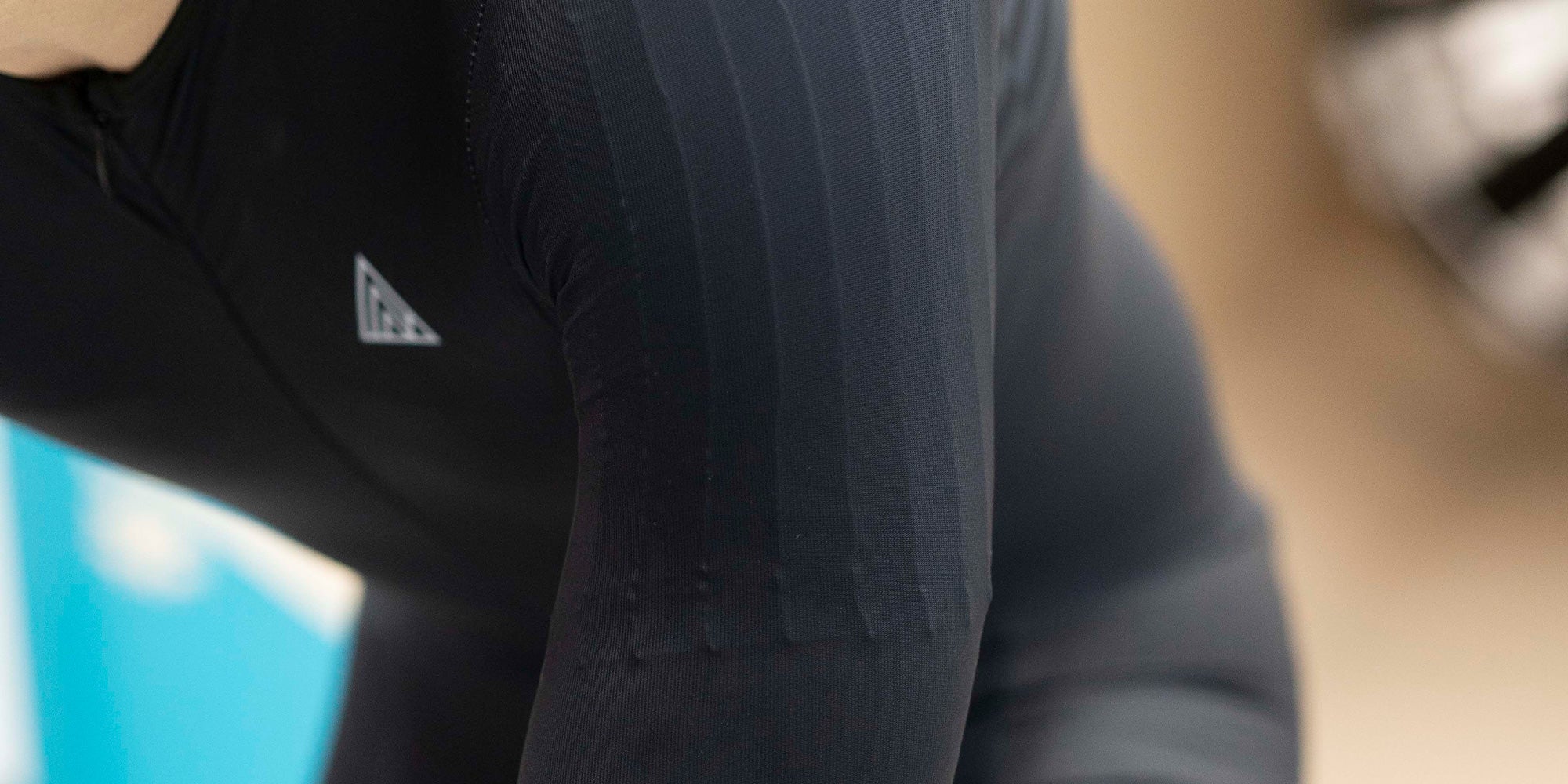 THE FASTEST SUIT WE'VE EVER TESTED
Developed and tested at the Silverstone Sports Engineering Hub, UK.
Explore Test Data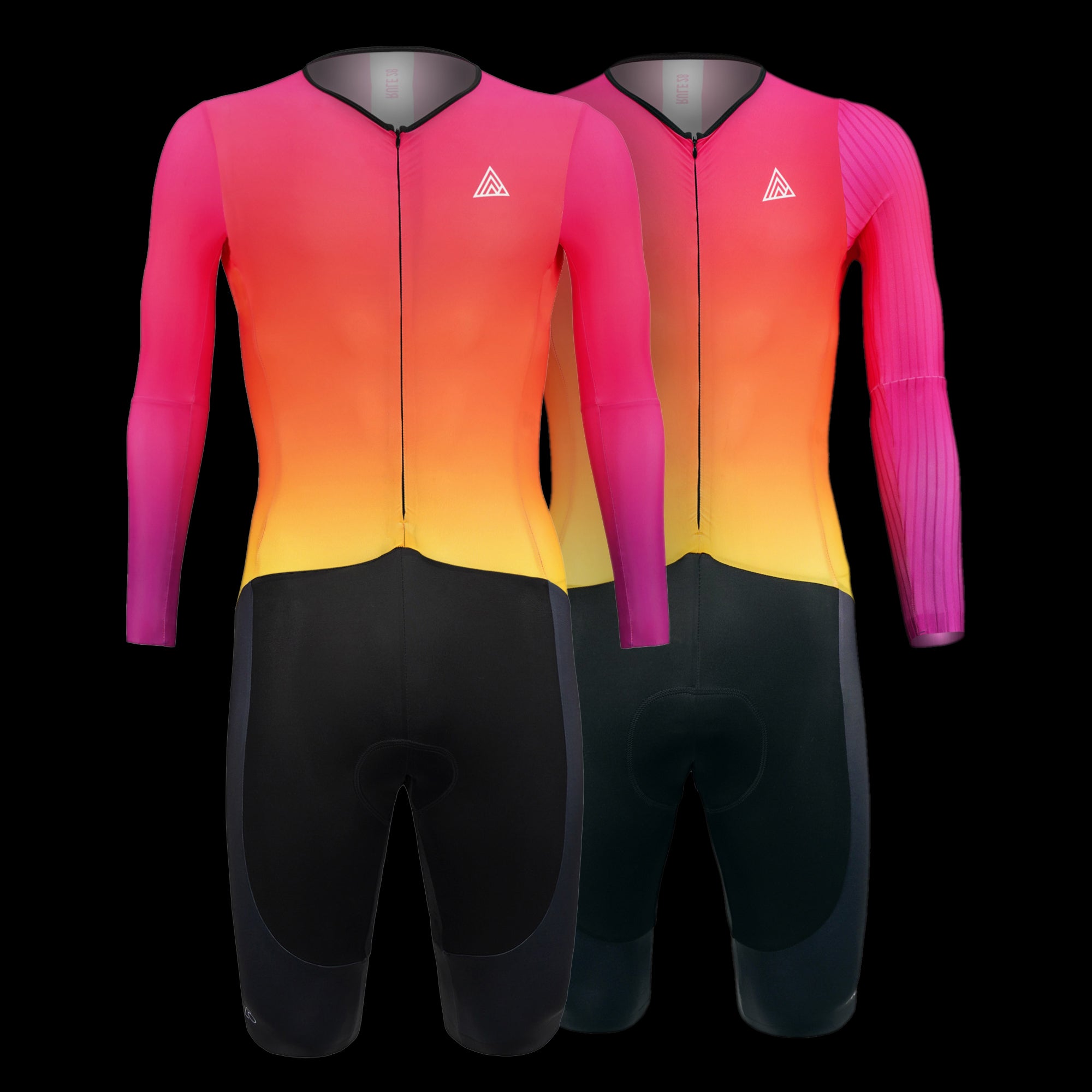 NEO SUIT or TT SUIT
What's the difference in performance between our two skin suits?
COMPARE SUIT DATA
HELP ME PICK WHAT'S RIGHT FOR ME
Have any questions about our skinsuits? Take our Product Quiz or get in touch through our store chat and we will be happy to help.
Sizing
Our suits run true to size. The suits are race fit and designed for performance in the TT position. This will mean the suit feels very tight when standing upright.
Care for your Suit
Our skin suits should be washed on a 30C synthetics wash or hand washed. Ideally in a delicates bag.
DO NOT use fabric softener, bleach or tumble dry
O NOT wash with any rough or abrasive materials - these can damage the suit fabrics.