Compression bib shorts can offer performance enhancments in anaerobic power threshold and increased muscle oxygenation. Together these increase your cycling economy, helping you ride harder for longer. Read more here.
Equally at home racing, on long training rides or on the turbo. 
Featuring our pro level chamois designed for multi stage race comfort.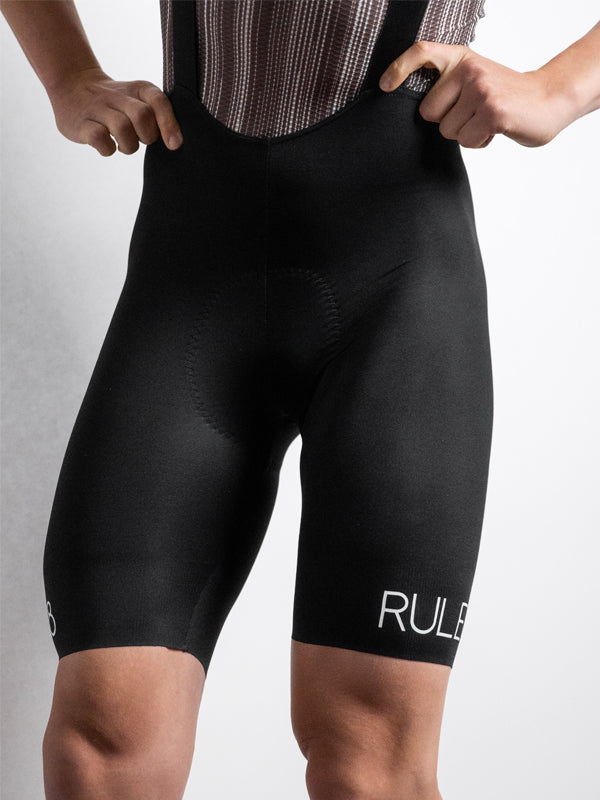 High waist line
High cut waistline ensures a clean transition from bibs to jersey without putting pressure on your abdomen.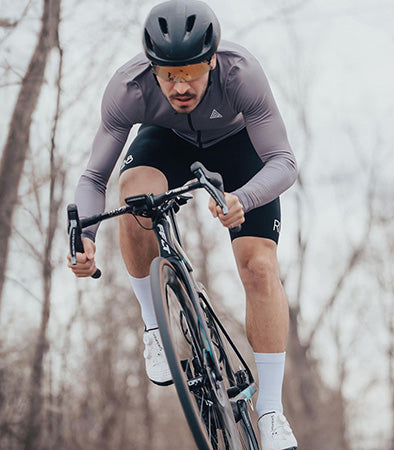 PERFORMANCE ENHANCING BIB SHORTS
Compression fabrics designed to help increase your performance over long distances and intervals
READ RESEARCH HERE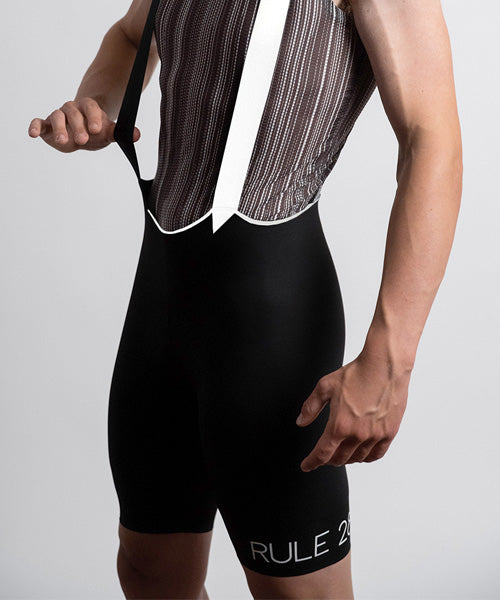 FLEXIBLE STRAPS
Highly flexible strap material to reduce independent movement if the bibs when in the saddle or out of it.
HELP ME PICK WHAT'S RIGHT FOR ME
Have any questions about our bib shorts? Take our Product Quiz or get in touch through our store chat and we will be happy to help.
Sizing
Our bib shorts run true to size. These bibs have a slightly shorter than average leg length so if you are after a longer leg and you're on the edge of two sizes we would recommend sizing up.
Care for your bib shorts
Our bib shorts should be washed on a cool synthetics wash or hand washed.
DO NOT use fabric softener, bleach or tumble dry
DO NOT wash with any rough or abrasive materials - these can damage the suit fabrics.