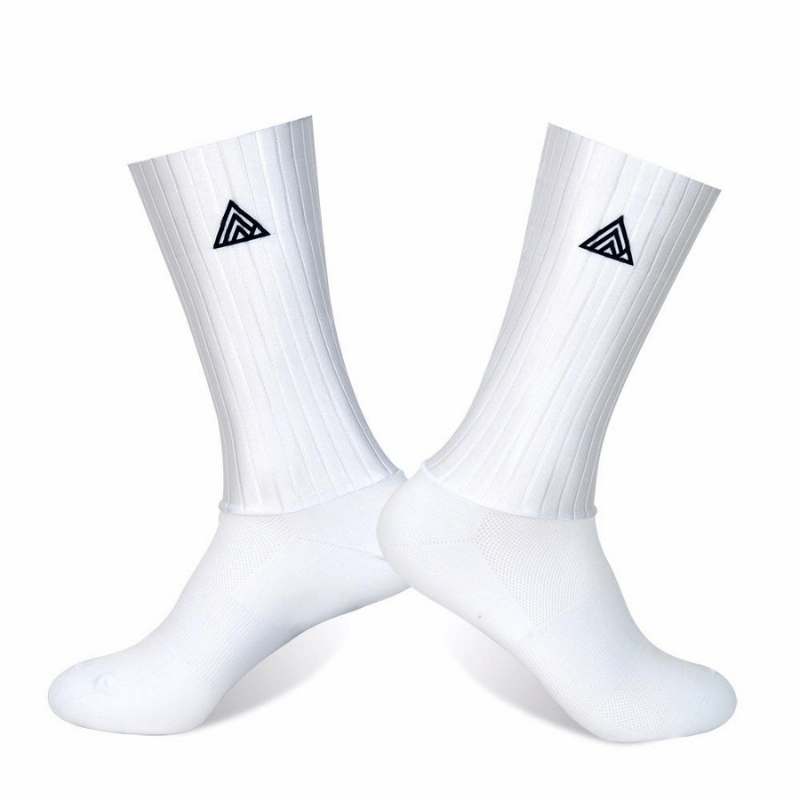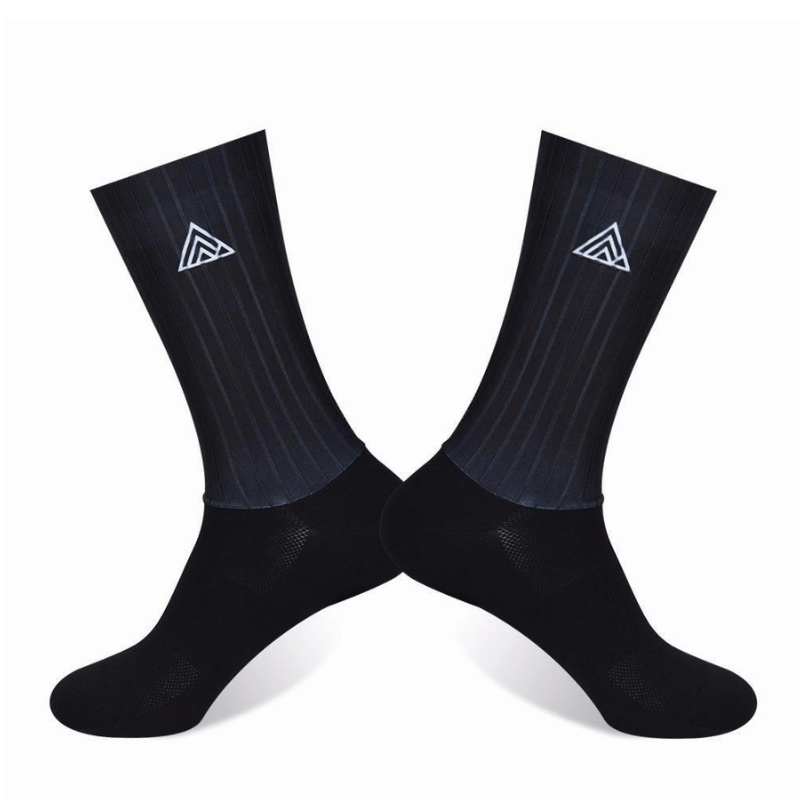 DESCRIPTION
Fully UCI Legal.
Turn heads as you turn the pedals with Aero Socks Oil.
The fastest socks on the planet. Our aero socks provide the best bang for your buck when it comes to aerodynamics. These are an essential addition to your race day kit! 
The fit of aero socks on the calf is a key part of how they perform. The socks are designed for a mid-range calf size. If you have thin calves and are towards the bottom range of each size the we would recommend sizing down to avoid issues with grip  
If you have any questions regarding sizing, please contact us at info@rule28.com and we will do our best to help you out.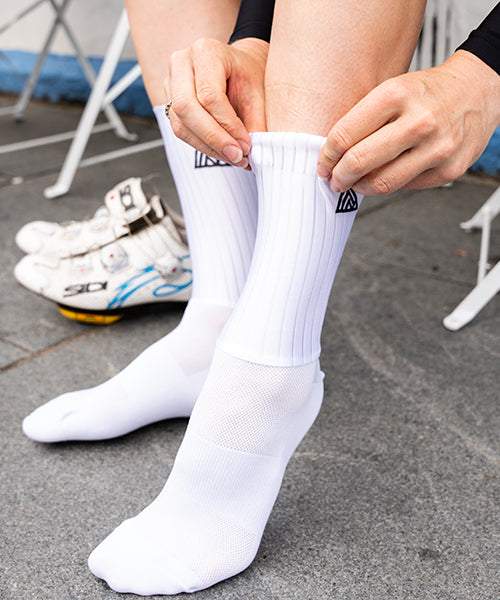 XL Gripper
Our latest generation of aero socks use a 40mm wide gripper to keep your sock locked in place through your race.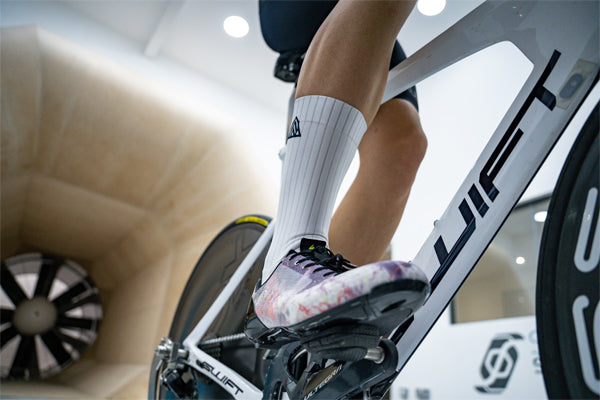 The World's Fastest Socks
Our flagship product that launched took the world by storm in 2017. Refined through several generations since and still the world's fastest socks. Check out how our Aero Socks compare to the rest of the market here
Explore Test Data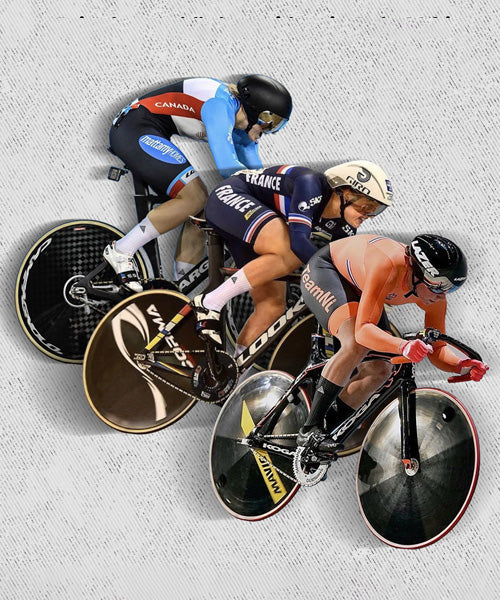 The pro's choice
Our aero socks are used by multiple Olympic and World Champions on the track and road as well as several World Tour Teams.
HELP ME PICK WHAT'S RIGHT FOR ME
Have any questions about our aero socks? Get in touch through our store chat and we will be happy to answer any questions you have.
Sizing
Our aero socks are displayed in UK sizes. We have a conversions to US and EU sizing available in our Size Chart which is accessible from the link above the 'Add to Cart' button.
Neeed Extra Grip?
Some calf shapes make grip very hard to achieve. The fabric we use is highly elastic and so naturally wants to pull down against the gripper.

If you require extra grip then we recommend Mueller Pre Tape Spray
Care for your Socks
Our aero socks can be washed on a 30C synthetics wash or hand washed. The socks should be air dryed.

DO NOT use fabric softener or tumble dry