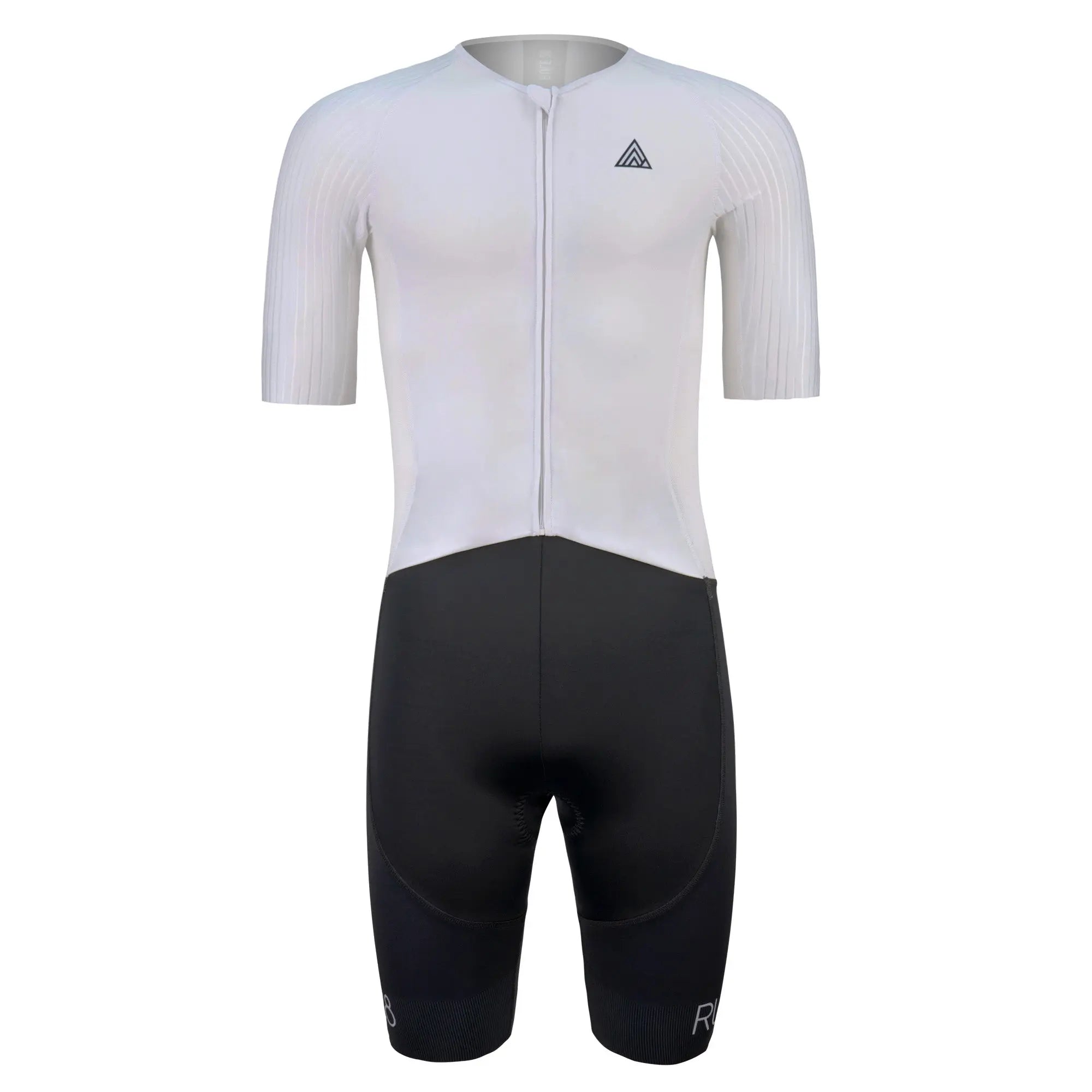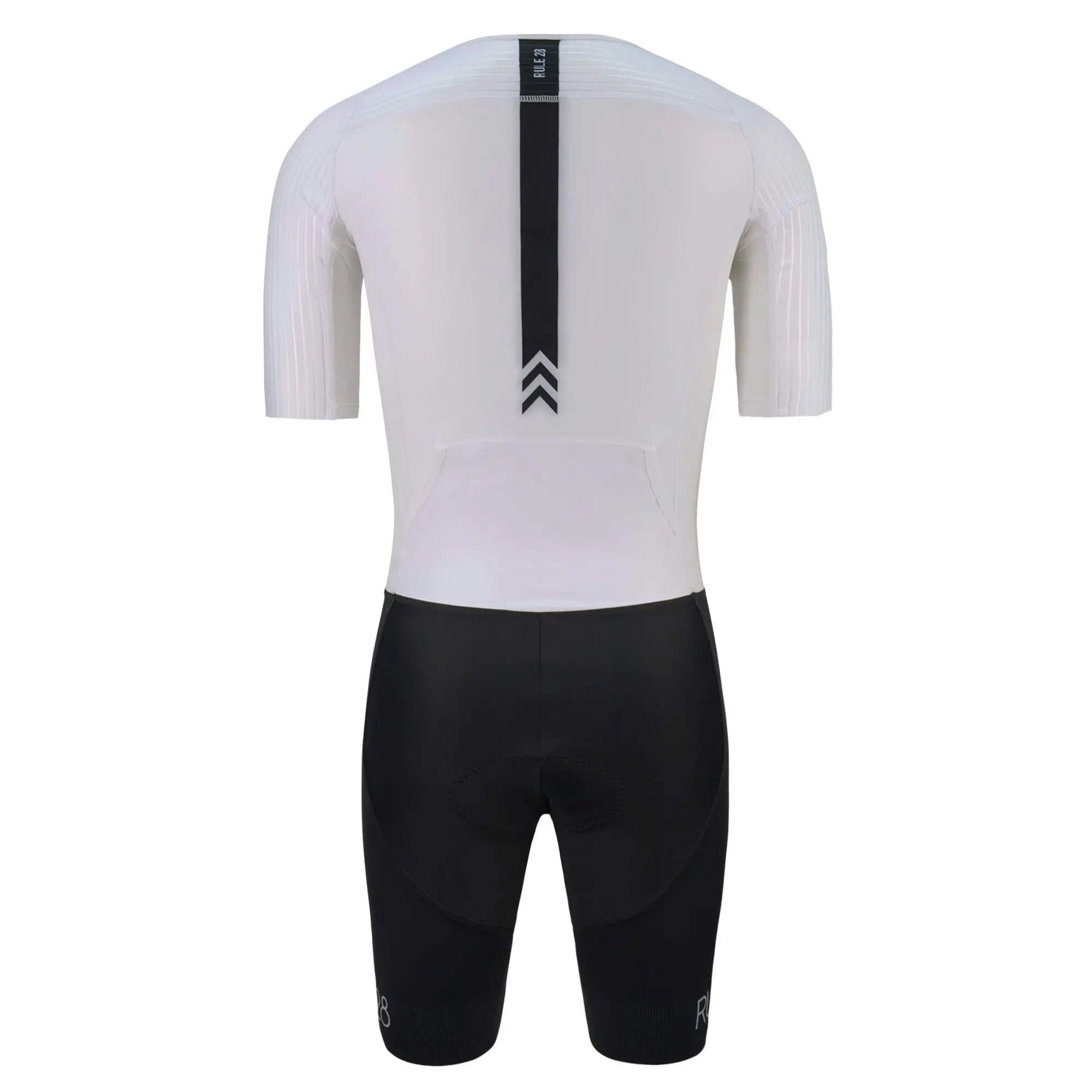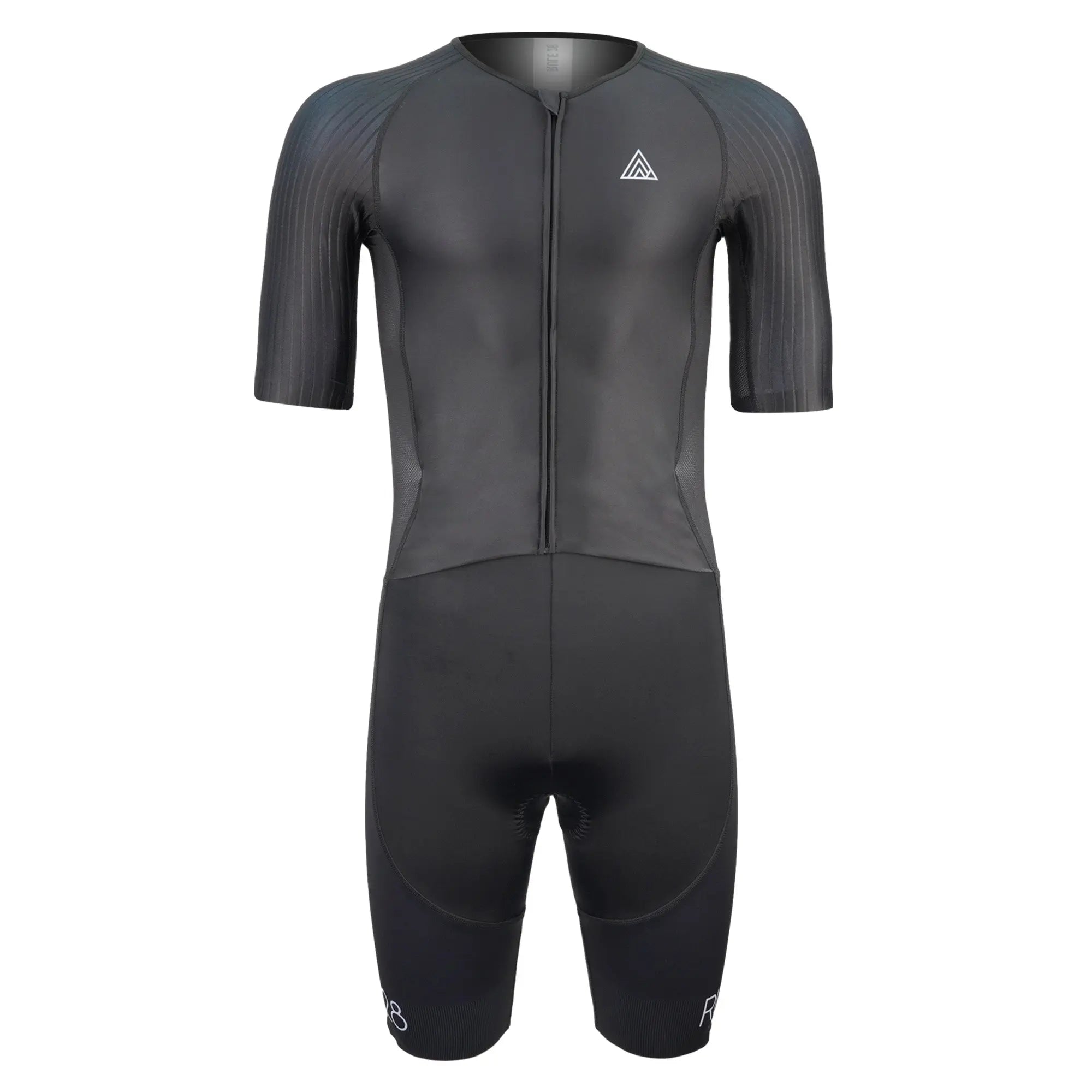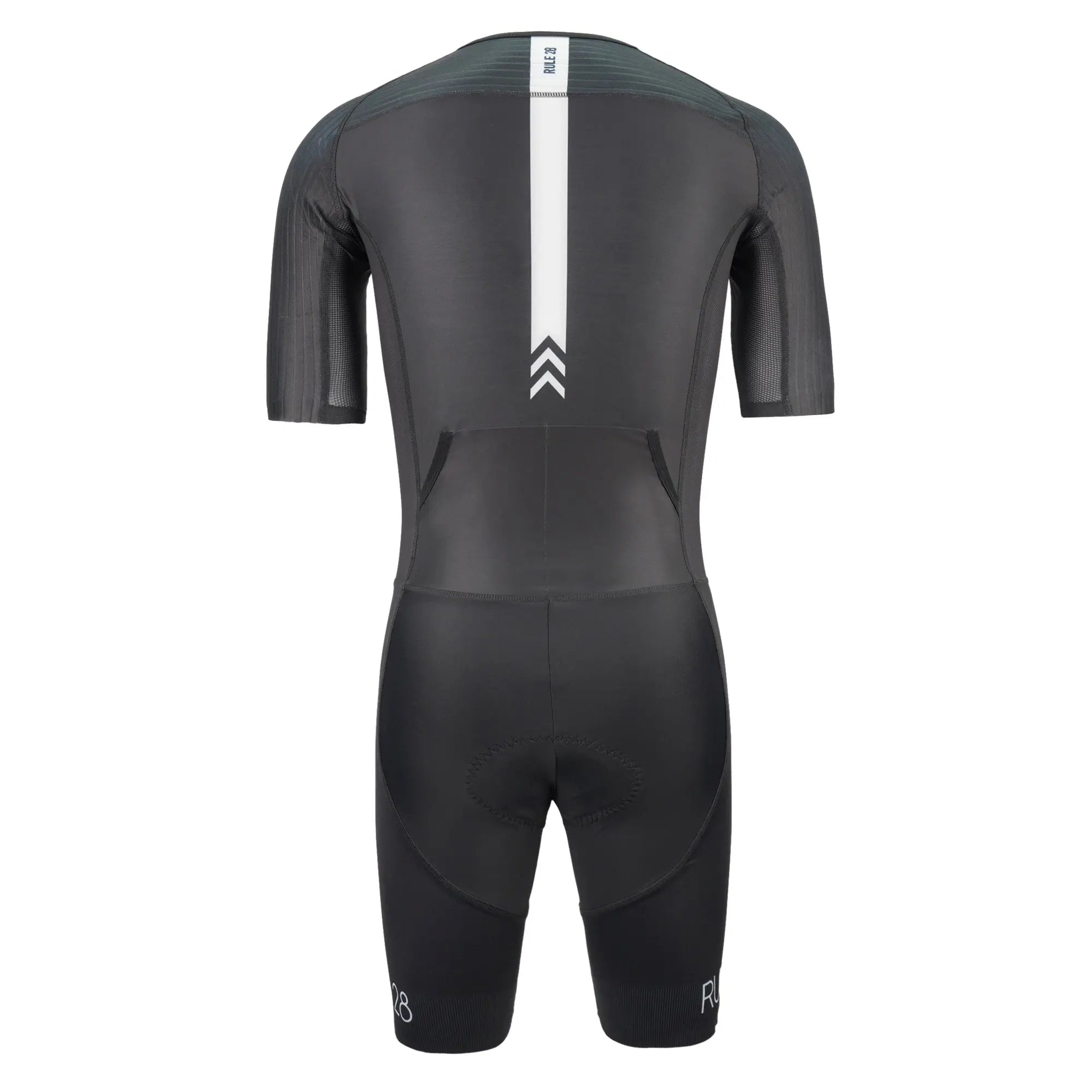 Based on our Road Race Skinsuit 2.0, the tri suit is a no compromise aero suit, built for speed without sacrificing comfort. 
The suit features aero textured arms and shoulders for aerodynamic performance in both draft and non-draft legal race positions. 
A seamless mesh panel runs down both sides of the torso and down the inside of the arm to aid in cooling and mobility on the swim and run legs. 
The rear of the suit features two, aerodynamically profiled pockets to keep you fuelled through longer races.