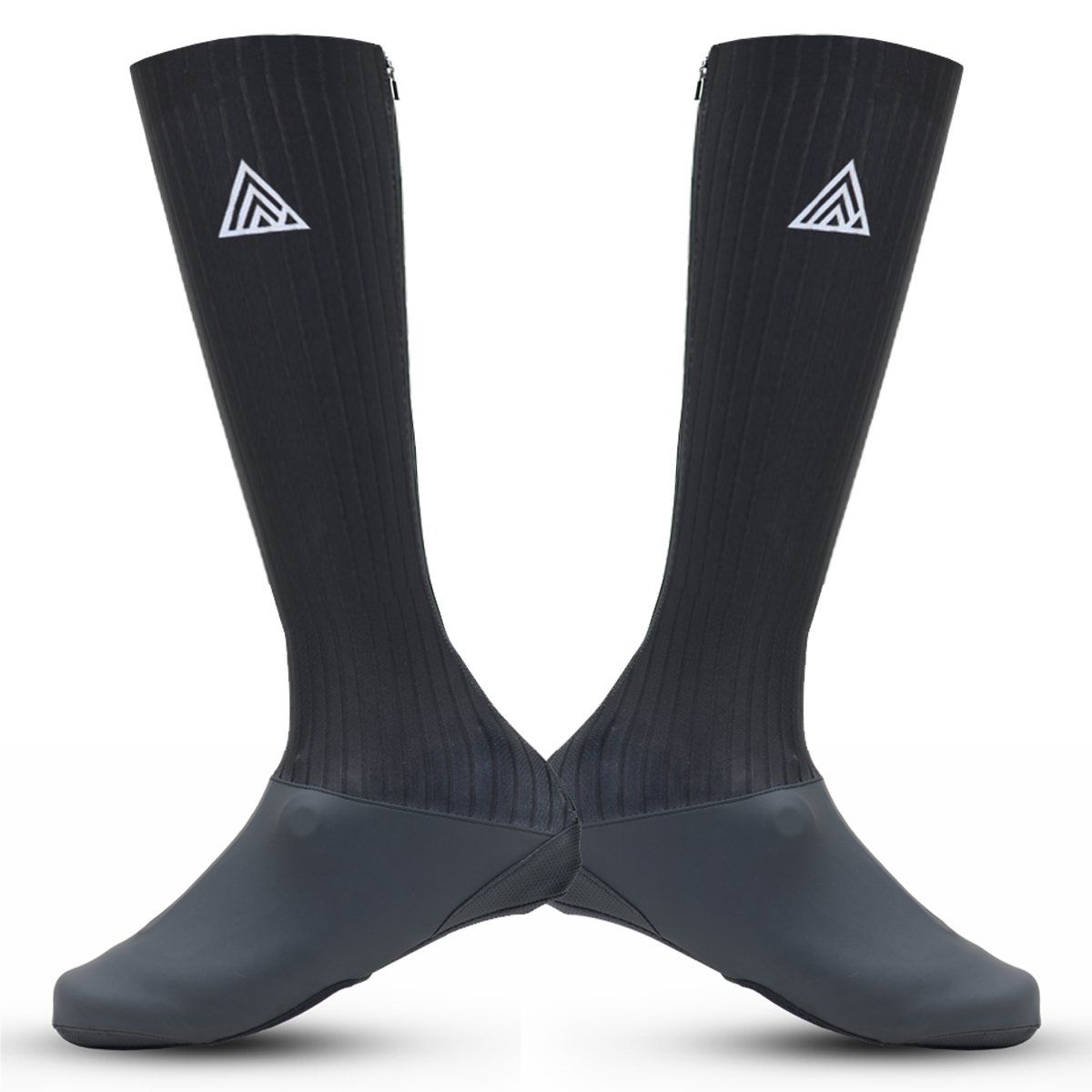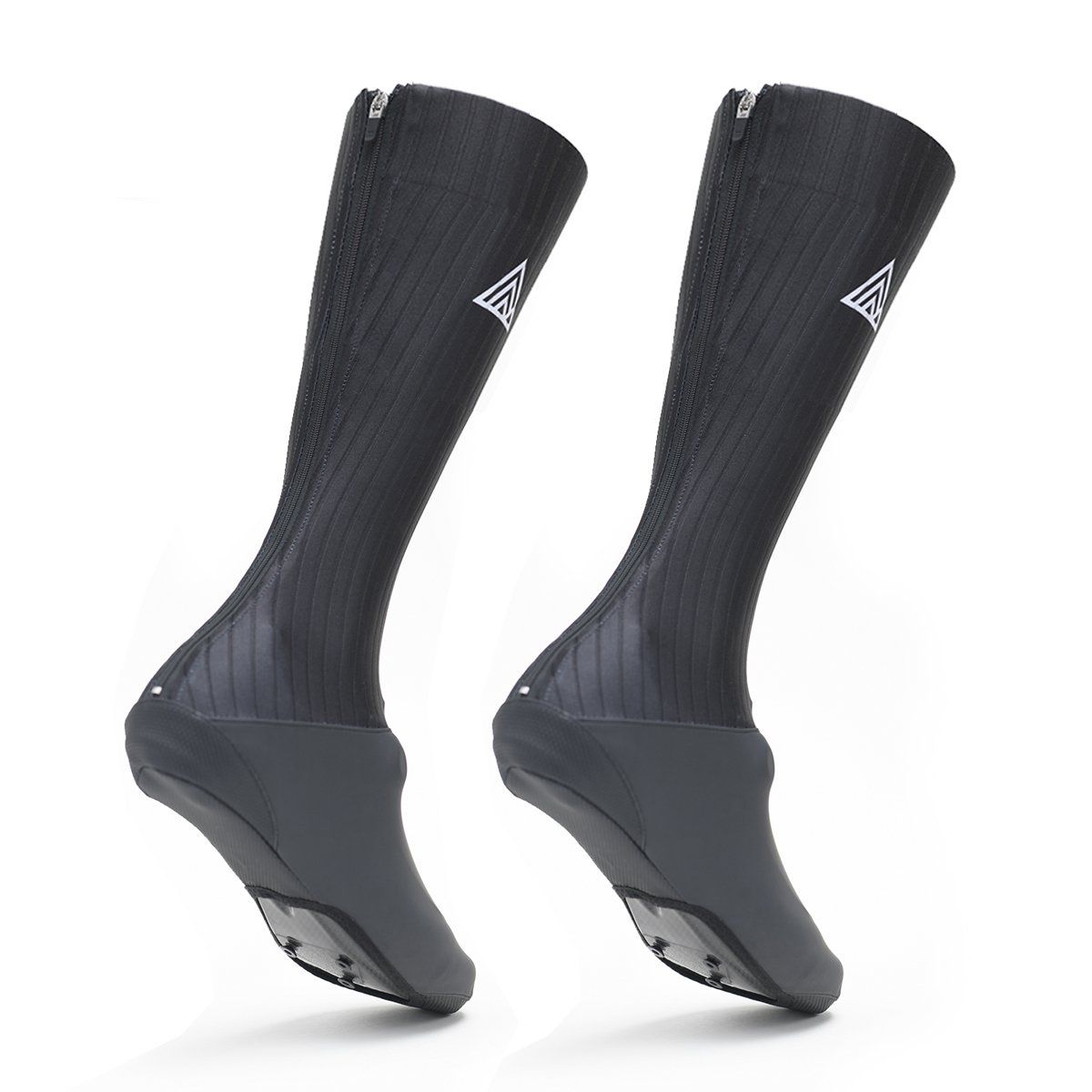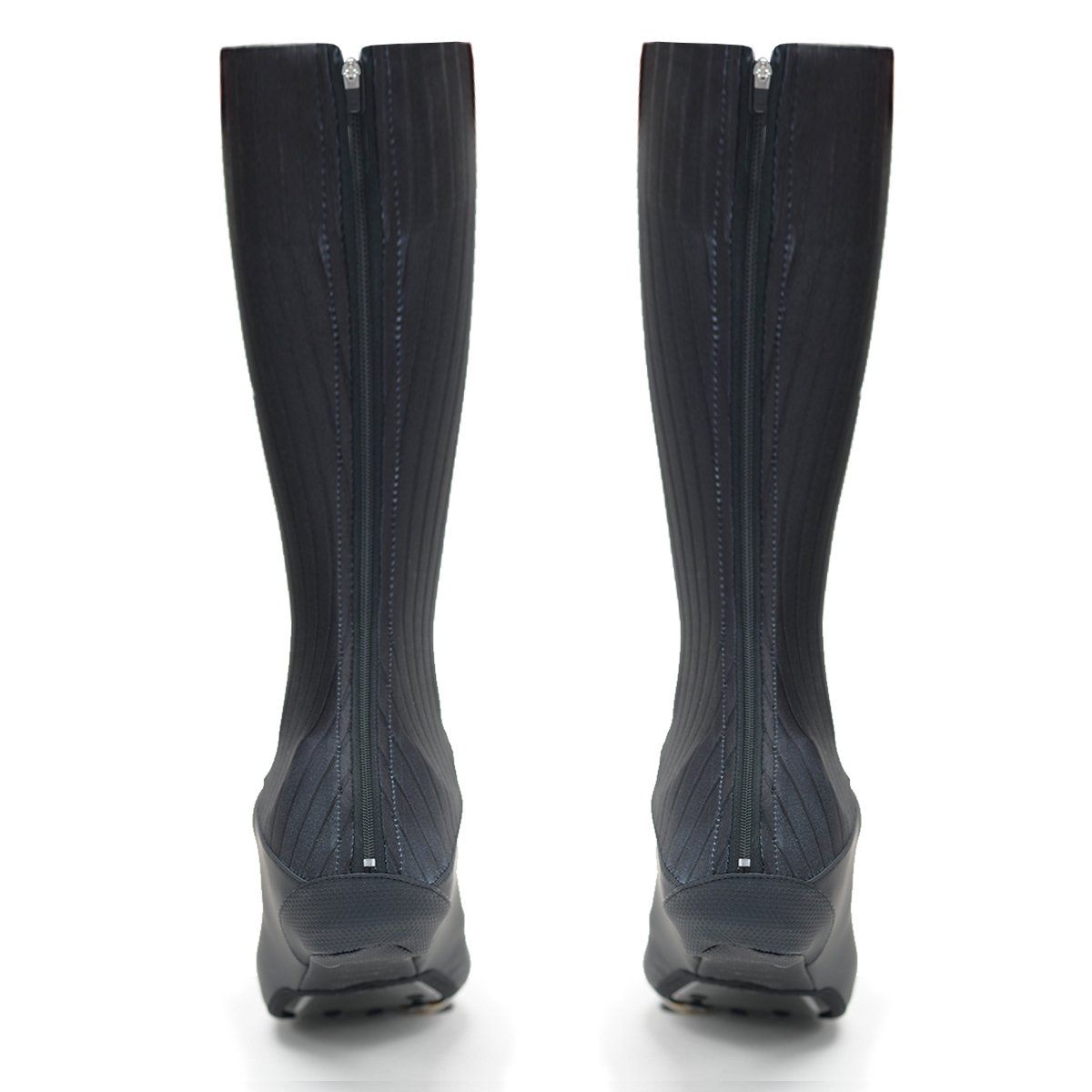 For riders in search of maximum speed. Tear up the UCI rules! These over shoes go beyond the UCI legal limit on height to sit just below the knee, helping you chase that new time trial PB or course record. 
Redesigned from the ground up. Featuring a new toe box for an even cleaner leading edge, an enclosed heel cup to smooth airflow around the rear of the shoe and a rear zip for ease of use.
If you have any questions regarding sizing, please contact us at info@rule28.com and we will do our best to help you out.