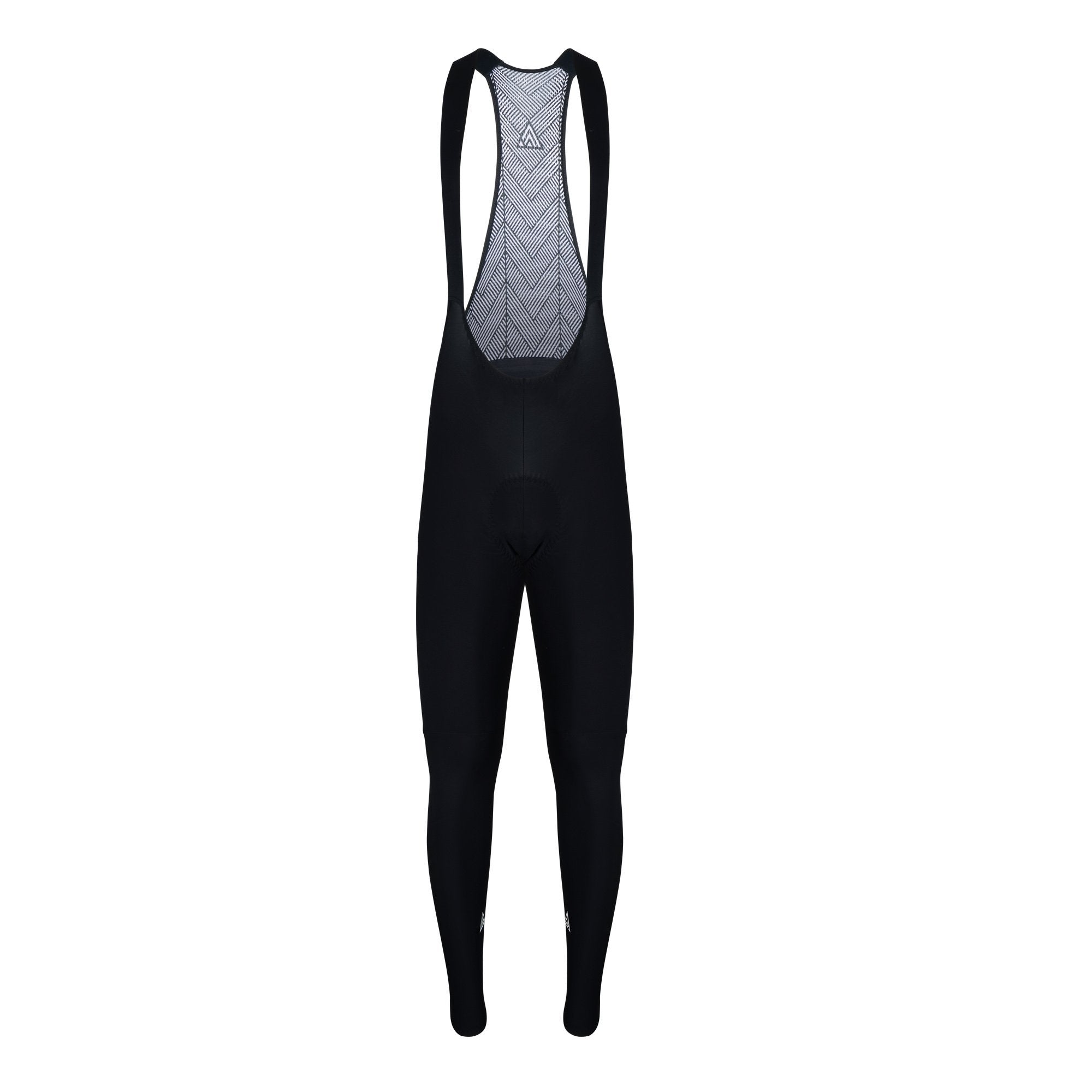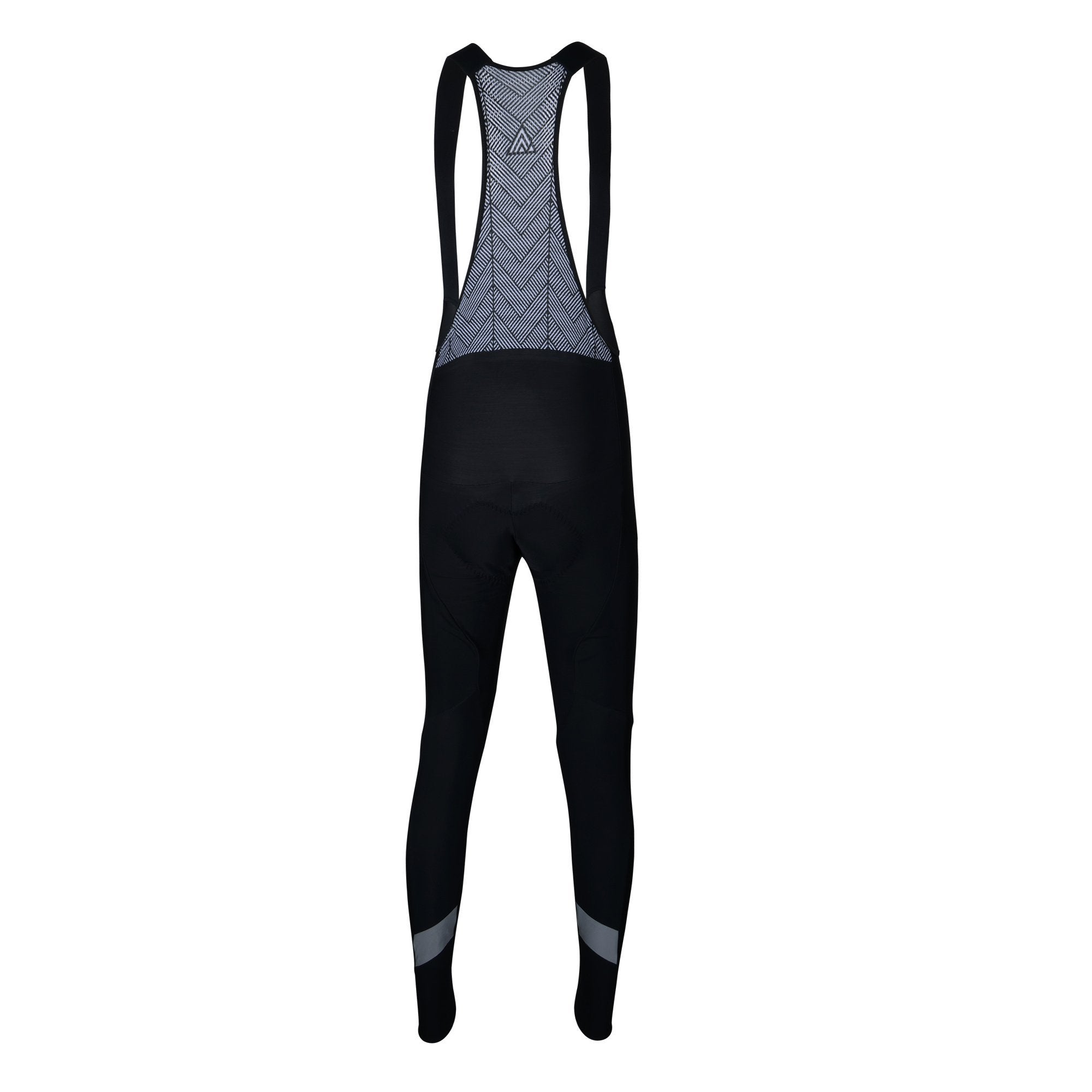 Utilising the most advanced thermal, hydrophobic, fabric on the market - The Obsidian bib tights are a do-it-all bib tight. Soft fleece lining coupled with excellent breathability mean these bib tights can handle sub-zero conditions through to cool spring rides.
Careful consideration has been taken with the fabric panel shapes to eliminate any fabric bunching behind the knee at the top of the pedal stroke, ensuring excellent comfort. Support comes from our pro foam chamois, designed for the rigors or professional racing.
Finished with reflective panels on the calves for heightened visibility.