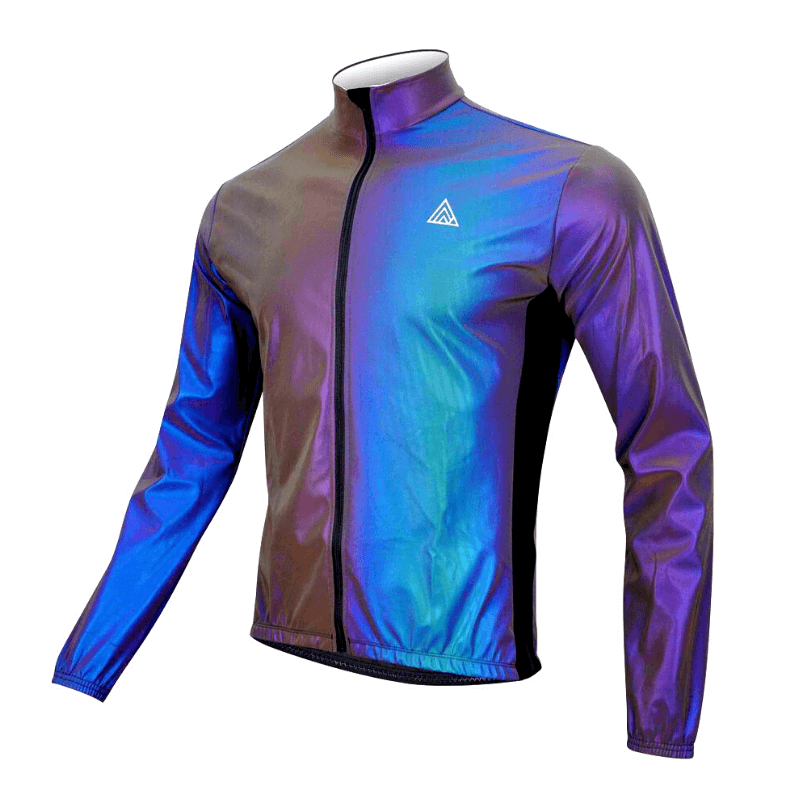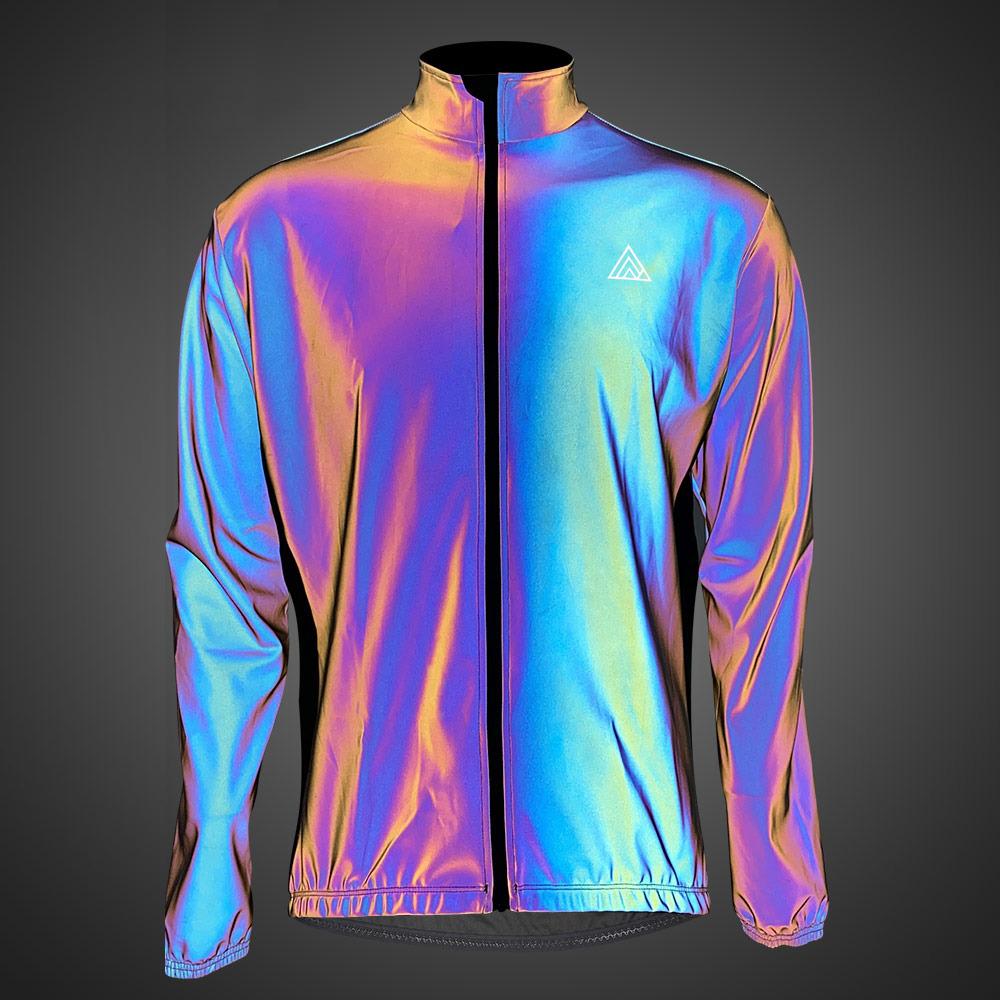 Blend in by day, stand out at night. The Spectral Jacket is made using glass microsphere fabric meaning that in direct light, the jacket reflects the full light spectrum. Midweight and water resistant, this unlined jacket is the perfect outer layer to provide visibility and protection in most riding conditions.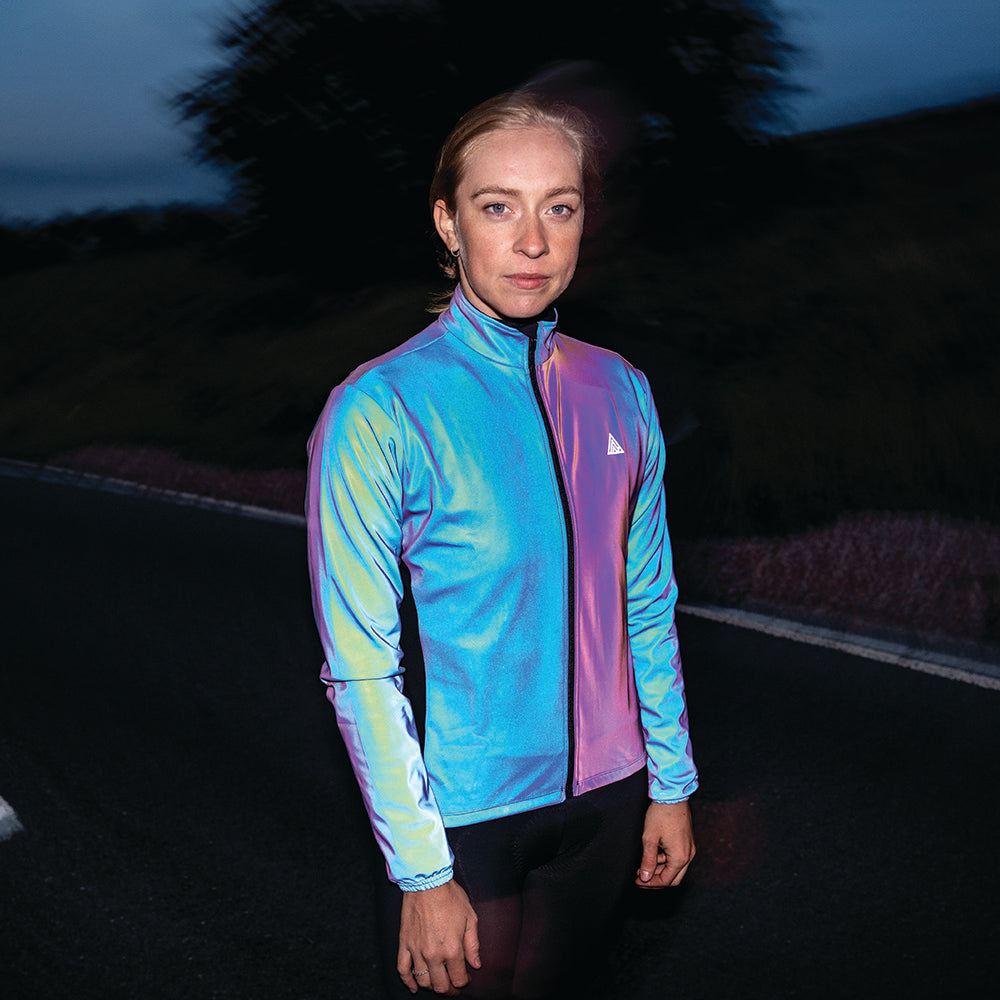 NIGHT TIME SHINE
Super bright reflective fabric shines in multiple colours to ensure you stay visible on the road.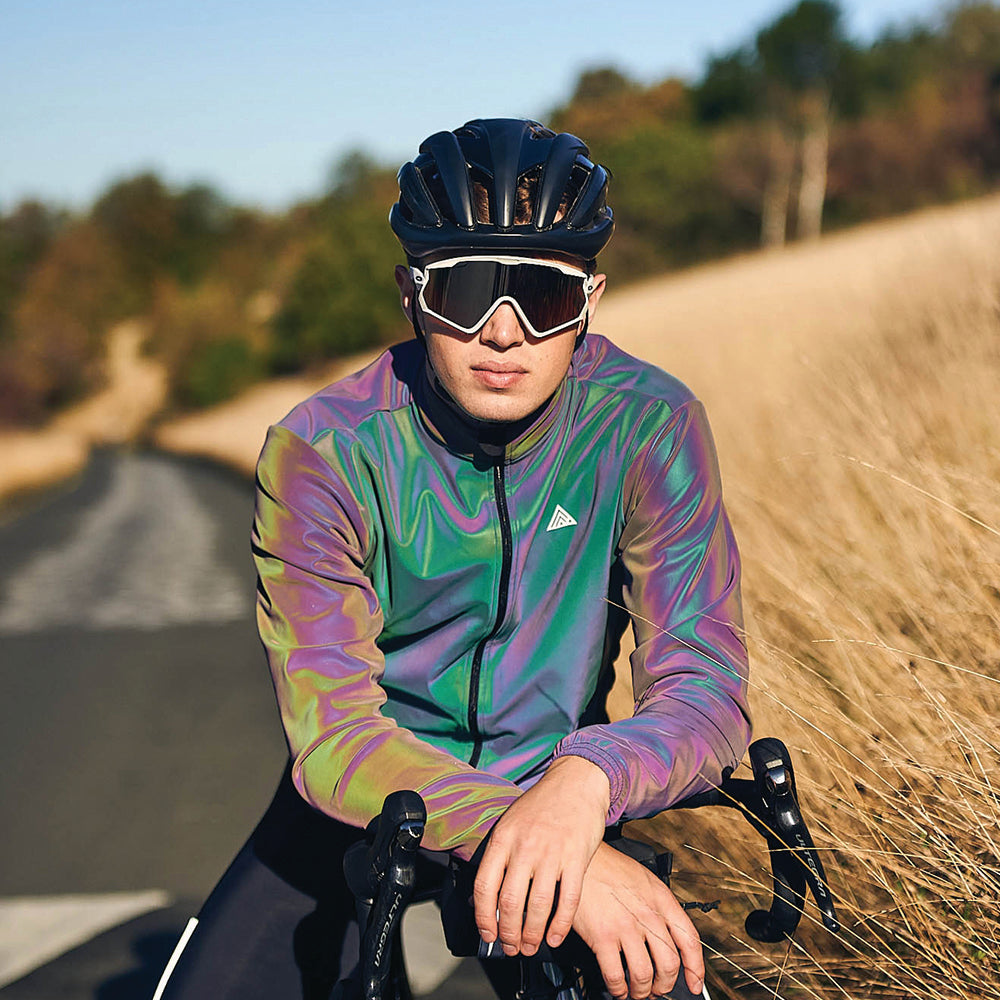 Day Time Refraction
Unlike most reflective jackets, the spectral jacket's colours still shine across a wide spectrum even in day light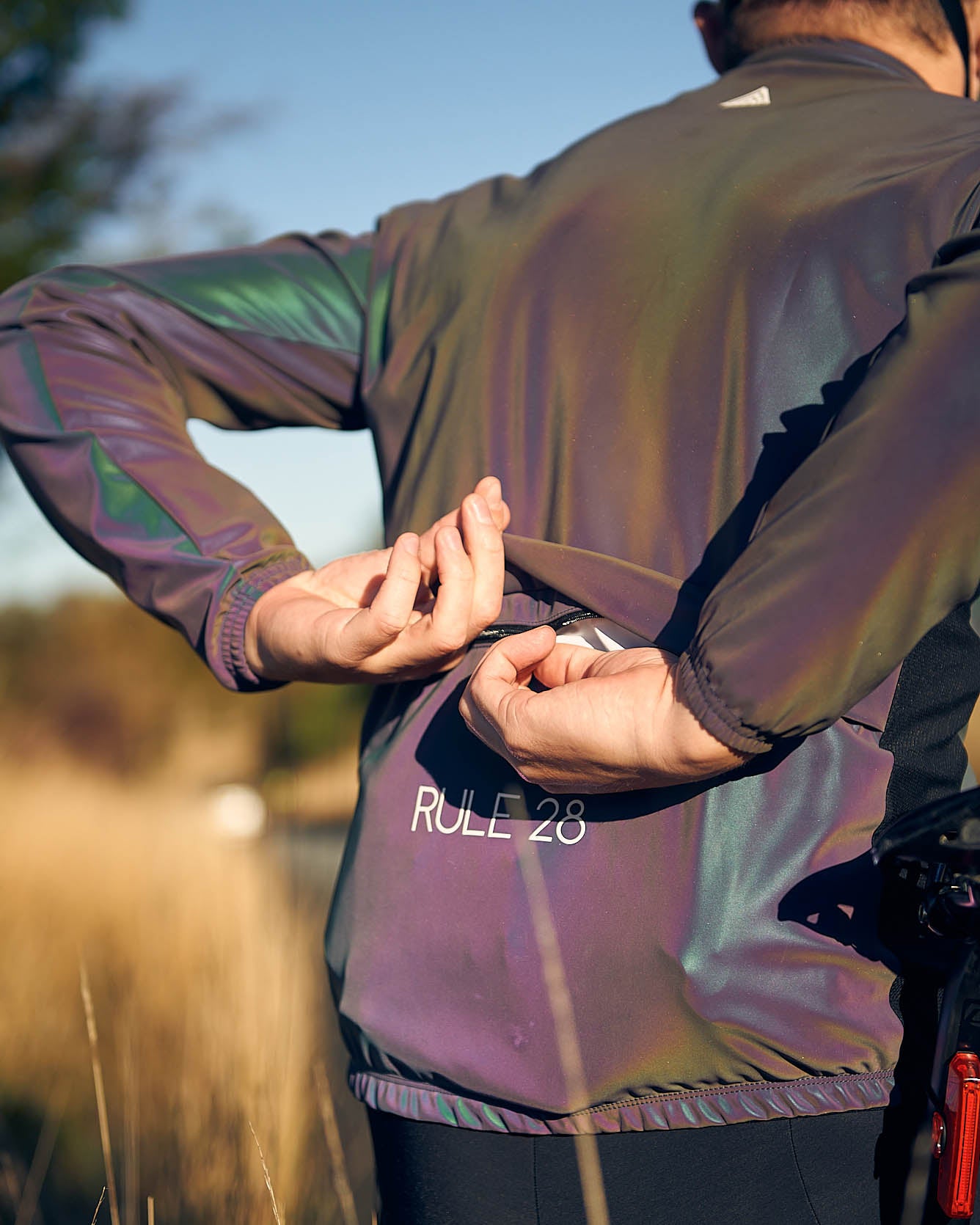 Enclosed Rear Pocket
Keep your valuables dry and safe inside a zipper sealed rear pocket
HELP ME PICK WHAT'S RIGHT FOR ME
Have any questions about our bib jackets? Get in touch through our store chat and we will be happy to help.
Sizing
Our jackets run true to size and are designed as an outerlayer so can be worn with multiple layers underneath.
Care for your bib shorts
This jacket should be washed on a cool synthetics wash or hand washed.
DO NOT use fabric softener, bleach or tumble dry
DO NOT wash with any rough or abrasive materials - these can damage the fabric of thr jacket.